Main Content
SIU's Aviation Facilities in the Transportation Education Center (TEC) are LEED Silver certified, include 60,000 square-feet of high-tech hangar and classroom space, a 12,000 square-foot Helicopter Lab, and eight different flight simulators. The TEC is located at the Southern Illinois Airport (SIA), a full-service facility providing three lighted all-weather runways.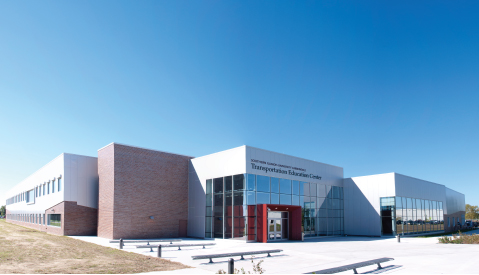 Automotive Facilities
SIU's Automotive Tech facilities in the Transportation Education Center (TEC) encompass 186,000 square-feet of modern, state-of-the-art classrooms, and up-to-date labs equipped with manufacturer specific diagnostic equipment. A separate 32,000 square-foot building houses automotive components, materials, and a fleet of training vehicles provided by industry partners.