Main Content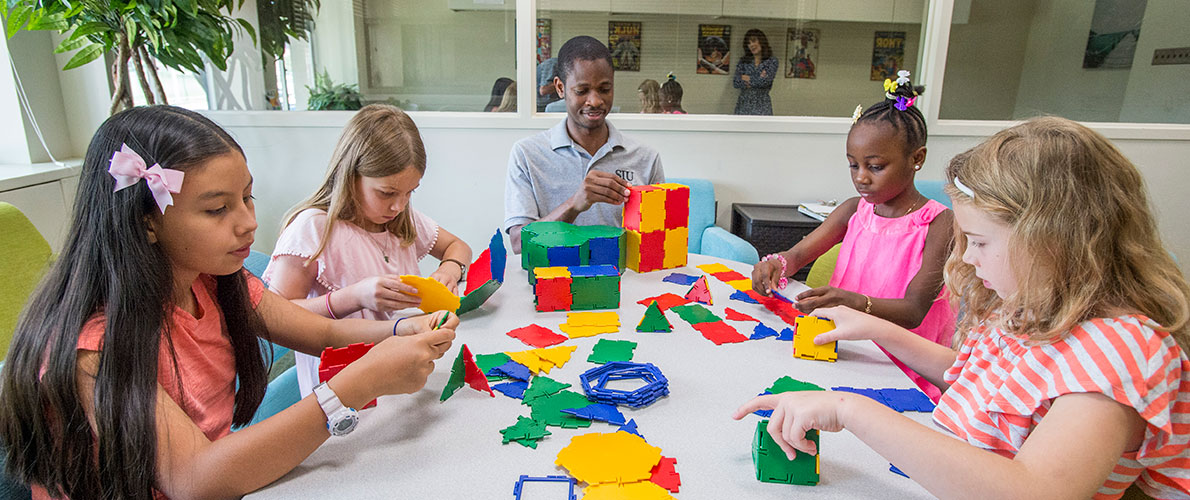 Early childhood is a time for discovery through learning, play and growth. Full of life-changing moments for both children and families, working as an educator for this age group is an important and rewarding role. As a student in the early childhood education program at SIU, you will receive top-notch training and instruction that prepares you for a successful career teaching children from birth to eight years of age.
The early childhood program provides a wide variety of practical experience along with relevant theoretical knowledge. You will work directly with infants, toddlers and preschoolers as well as students in pre-k through second grade classrooms. This clinical experience, coupled with focused coursework, provides not only the scholarly foundation of teaching but also the hands-on experience necessary to succeed. Our program's nationally recognized faculty members are passionate about helping you chart your path to success as an early childhood educator.
Make a difference in young lives with a Bachelor of Science in Early Childhood. This program will allow you to develop the skills necessary to work with infants and toddlers in childcare centers and preschools as well as teach in pre-kindergarten through grade two classrooms.
Our program paves the way for you to earn state licensure to teach children up to the age of eight.
TEP and State of Illinois Professional Educator's License (PEL)
The Teacher Education Program (TEP) provides guidance throughout the required sequence of clinical practice necessary to gain your teaching license as an early childhood educator in preschool and primary school classrooms. After being admitted to the TEP and completing the sequence of student teaching and testing required, you will be eligible to apply for your State of Illinois Professional Educator's License (PEL) in early childhood.
Accreditation
The School of Educationis fully accredited by the Council for the Accreditation of Educator Preparation (CAEP), the only accrediting organization nationally recognized by the U.S. Department of Education.
Early childhood is also a fully approved program by the Illinois State Board of Education (ISBE).