Main Content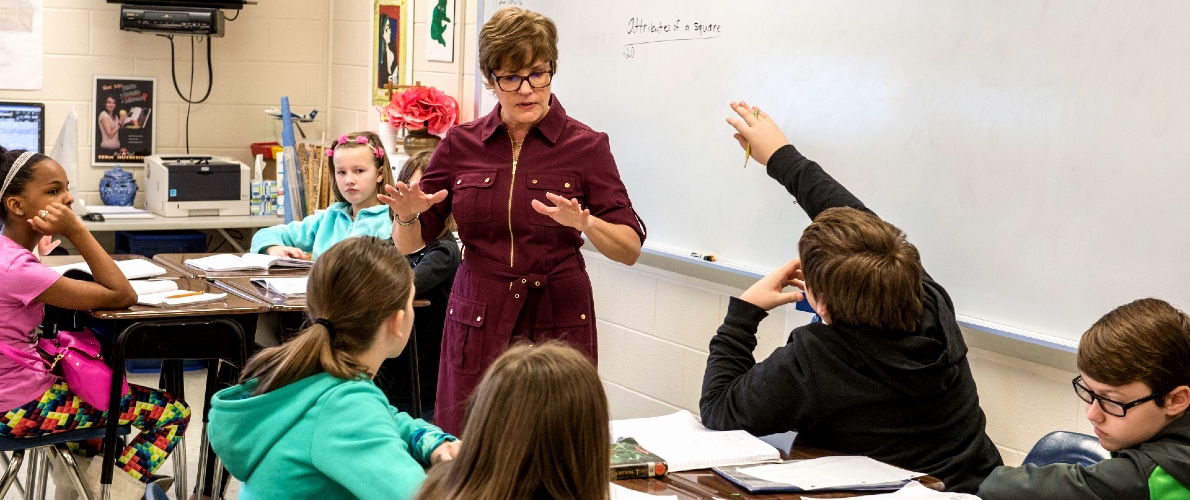 Making the world a better place, one child at a time.
The power of education opens the minds of young students beginning in elementary school. The energy, excitement, and thirst for knowledge is fostered in children with the help of teachers who are passionate about bringing discovery to children. If your calling is to provide the next generation with a solid foundation in mathematics, science, writing, reading, and literature, our nationally accredited program is the best place for you to begin your journey.
Supportive faculty members guide each elementary education student through the curriculum and training requirements, from the first semester at SIU until gaining licensure to begin teaching. Your success is our highest priority and by taking what you learn in the classroom and applying it to hands-on training, you will gain an authentic experience that paves the way to a rewarding and successful career in elementary education.
With a Bachelor of Science in Elementary Education from SIU, you will be equipped with both the theoretical knowledge and real-world technical training necessary to excel as a teacher in elementary classrooms. Graduates of this program are exceptionally qualified to teach a variety of classroom settings in grades one through six. Find your passion for the power of education here.
TEP and State Licensure
As part of our elementary education curriculum, the Teacher Education Program (TEP) provides guidance to each student admitted into the major. This extraordinary program lays out the student teaching and testing guidelines necessary to gain a State of Illinois Professional Educator's License (PEL). Clinical supervisors and cooperative teachers ensure your success as a student and future elementary educator.