Main Content
Human and Behavioral Sciences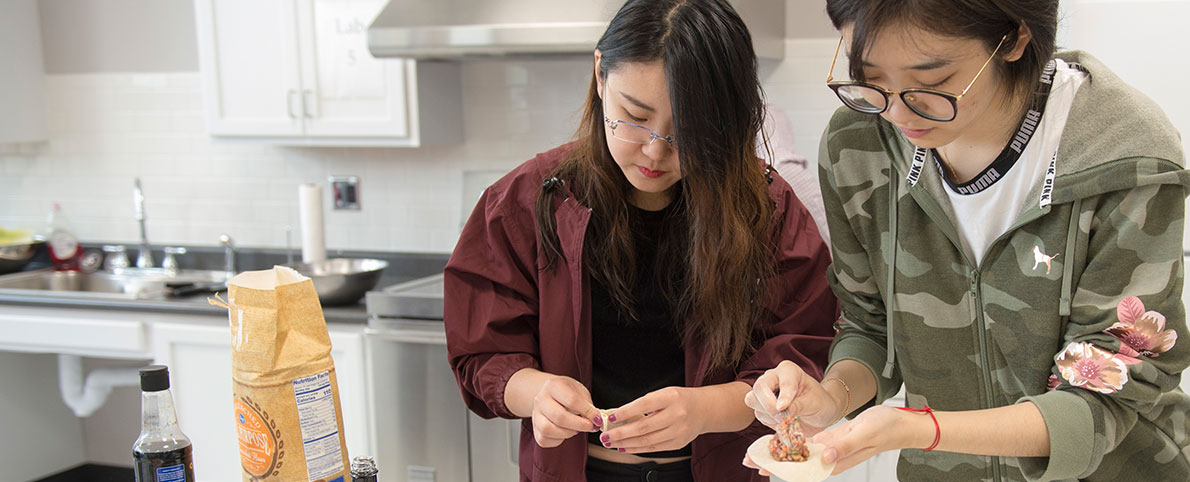 Learning about the human mind and body can be complex and rewarding. In our human and behavioral sciences programs, you will explore everything from psychology to nutrition, exercise science and public health.
For students looking to gain an advanced degree in behavioral analysis and therapy, the ABAI accredited Master of Science program offers a unique educational experience. Through focused coursework and hands-on field experience, graduates enjoy guaranteed job placement in a number of practice areas across the globe.
Turn your passion for fitness and sports into a career in the ever-increasing field of exercise science. With hands-on, practical training in labs and facilities that focus on the study of movement, physiology, and training, students learn everything they need to know for a promising career in health and fitness.
The Human Sciences master's education melds research and service opportunities, the most current technical training from our knowledgeable faculty, and unique practicum and internship experiences to help take you to the next level.
Dietitians are instrumental in bridging the gap between diet, health and disease. Students in both the undergraduate Didactic Program in Dietetics and Master of Science program in food and nutrition, are immersed in the study of nutrition issues, food systems and body functions during coursework in this ACEND accredited program.
The goal of Population Health sciences is to determine the health of communities instead of individual patients. Its focus is prevention — of illness, adverse health behaviors, and injury. And also on creating innovative solutions to wellness problems that affect large numbers of people.

Population Health is an interdisciplinary degree by nature. At SIU, it is a flexible degree customizable to your unique research and career interests.
The broad discipline of psychology is ready for exploration where students are guided through the practical and theoretical applications of human thought and behavior. From undergraduate studies to doctoral programs, the psychology program provides the tools necessary for your chosen career path in this profession.
If the topic of public health, as it relates to community welfare and management of public health facilities, is of interest to you, this program provides the foundation for a career in this always evolving field. The public health program offers both undergraduate and graduate degrees.
Recreation is serious business with a healthy employment outlook. People generally are taking wellness and quality of life more seriously.  We offer both undergraduate and graduate degrees and have three areas of interest in both programs: Recreation Administration, Outdoor Recreation Resource Management, Therapeutic Recreation.
The study of social work lays the groundwork for rewarding and prosperous careers focused on the improvement of individual and community welfare and advocacy for at-risk populations. The CSEW accredited program offers both undergraduate and graduate degrees for increased opportunities in this multi-faceted profession.
A Bachelor of Science in sport administration combines knowledge of the administrative roles within the sports industry with the fundamentals of physical fitness and human movement. Faculty members provide theoretical and practical proficiency to students eager to begin careers as leaders in the business and management side of sports.
Below you can find the program you are interested in and the degrees, minors, and online options offered for that program. You will see some programs have specializations (for undergraduate programs)/ concentrations (for graduate programs) listed. These are focused areas of study.