Main Content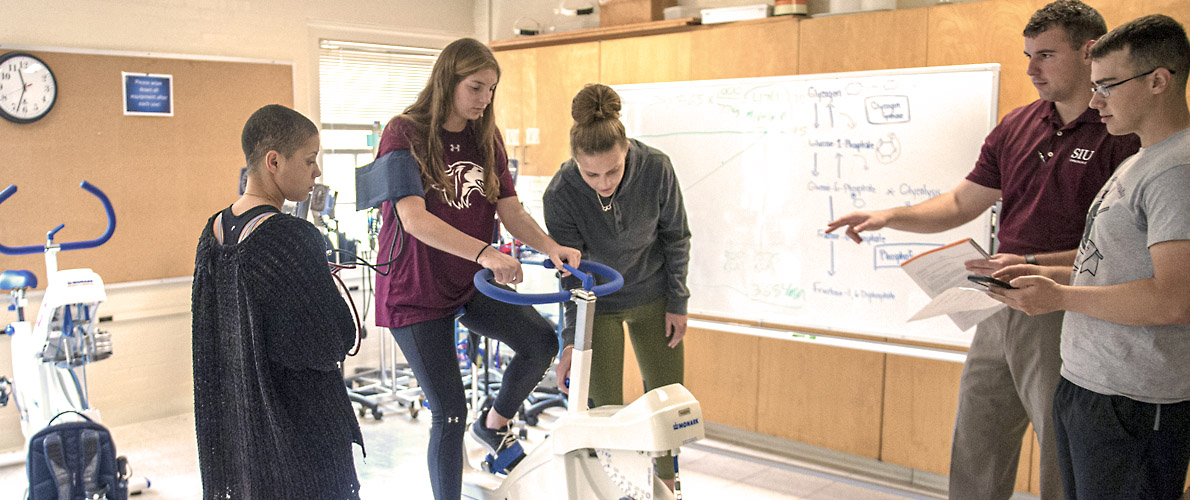 Our Human Science graduate program offers everything from the study of body movements and nutrition and their effect on well-being, to the inner workings of sports and recreation organizations. This master's degree is your ticket to an interesting career in a diverse and ever-growing field. Our areas of specialty represent some of the largest industries in the world, employing millions of people in the United States alone.
Our program combines research and service opportunities with unique practicum and internship experiences to help take you to the next level. Our knowledgeable faculty members offer the most current technical training to ensure you are adequately prepared to enter this competitive and rewarding field.
You can also earn a Gerontology Graduate Certificate, preparing you for a rewarding career working with older adults in a variety of settings.
In order to help you achieve your specific educational and professional goals, we offer four unique concentrations in the human sciences master's program:
Exercise Science
Nutrition and Dietetics
Sport and Recreation Administration
Interdisciplinary
These specializations allow each student to achieve success in their chosen career path with the help of our skilled academic advisors. Each of the four concentrations provides theoretical knowledge in the classroom along with practical training in the field.
Learn by doing.
There is nothing quite like hands-on experience to enhance your education. In the human sciences graduate degree program, we offer ample opportunities for interactive practicums, research positions, internships and technical training. You can join our experienced faculty in research that specifically pertains to your area of specialization and also discover internship opportunities that are best suited for your chosen career path.
Our graduate students are involved in helping cancer survivors and their caregivers gain a new lease on life through the Strong Survivors exercise and nutrition program.
We can also connect you with great internship options at one of several exciting sports organizations including Saluki Athletics, St. Louis Cardinals, Chicago White Sox, Chicago Bulls, Milwaukee Bucks and St. Louis FC.
Opportunities for practical training in both indoor and outdoor recreation are offered at SIU's Student Recreation Center and Touch of Nature Environmental Center as well as community programs throughout southern Illinois where your passion for recreation will grow.