Main Content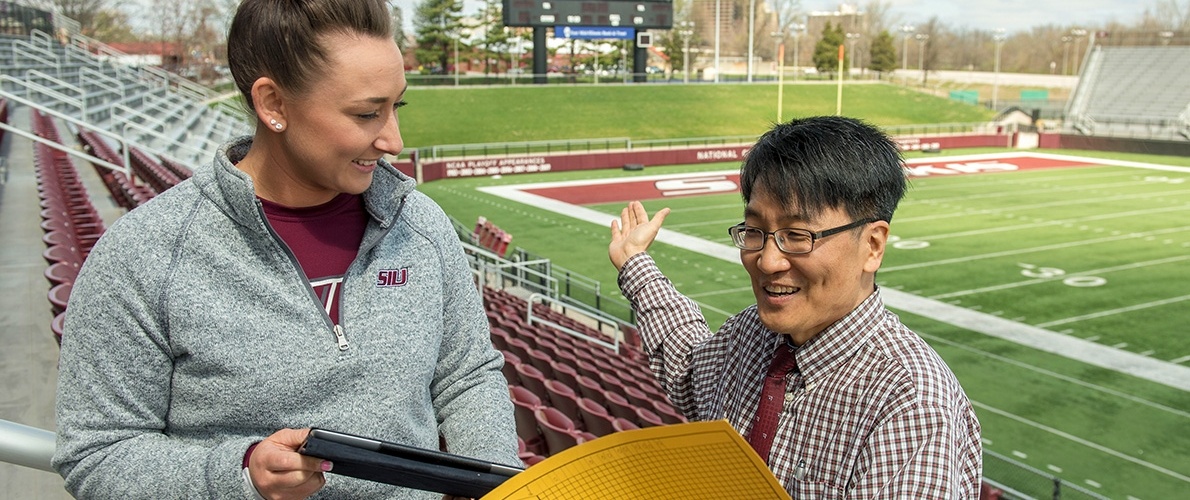 Students interested in learning about the fundamentals behind managing the complex and ever-changing sport industry can earn a Bachelor of Science in Sport Administration. This degree focuses on both the business and social aspects of a sports organization and the basics of a number of different individual and team sports. Faculty members hail from a variety of different backgrounds, providing instruction backed by immense skills and industry experience.
Taught through a combination of classroom instruction and practical training in topics relevant to careers in this field, Graduates can look forward to working as operations managers or other leaders in sports organizations. This could include fitness clubs, college athletic departments or local professional sports teams. Others may work as agents for players and coaches. Your professional career is yours for the making.
Our comprehensive sport administration program covers all of the ins and outs of administrative sports- including the cultural, social and managerial aspects, to assure graduates are prepared for myriad leadership roles throughout the field. Students learn from knowledgeable, expert faculty and they have incredible opportunities for valuable first-hand learning experiences – including internships with SIU athletic programs!
Students who graduate with a degree in sport administration often go on to earn an advanced degree with a Master of Science in Human Sciences. This graduate program offers a specialization in Sport and Recreation Administration for future careers in the administrative, managerial, legal and sociological roles in corporate fitness, clinical centers and professional sports.
 The sports industry is massive and growing exponentially every year. The global sports industry value is projected to reach $599.9 billion by 2025, according to Research and Markets. North America accounted for 35% of that market in 2020. That popularity translates into jobs. The U.S. Bureau of Labor Statistics projects employment rates for sports/sports management occupations to grow 7-12% between 2019 and 2029, much faster than many other career outlooks.