Main Content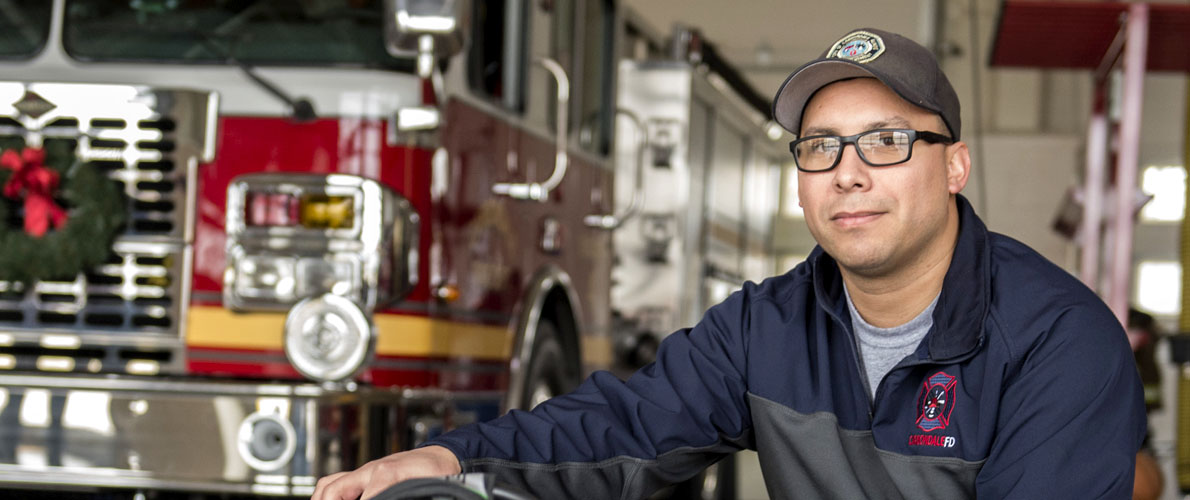 Whether preparing for a career in the public or private sector, SIU's public safety management undergraduate degree program and the public safety and homeland security administration master's degree program, pave the way to a more rewarding and lucrative career in the fire service, emergency management, emergency medical services, and other public safety agencies.
Public safety professionals are responsible for the overall safety and well-being of the entire population and competency in critical thinking and training in disaster response are essential for a successful career in any of these disciplines.
Successful graduates possess advanced problem-solving skills and superior knowledge of public safety business practices. Faculty and staff members in these programs are highly experienced and accomplished professionals with well-established careers in the public safety industry.
The Bachelor of Science in Public Safety Management (PSM) gives students the option of a general public safety management major or one of three specializations in fire service, emergency medical service or emergency management administration. Whichever focus students choose, the PSM program is ideal for advancing the earning potential and skillset for future leaders in the industry of public safety.
The Master of Science in Public Safety Administration (PSA) is designed for individuals looking to advance their careers and gain superior understanding of leadership roles in public safety professions. The PSA curriculum provides improved managerial and communication skills while keeping in mind the current career demands of public safety professionals in search of higher education. 
Accessibility
The PSM undergraduate program is conveniently offered in both a hybrid course delivery, as well as exclusively online, to allow for a more manageable learning experience. In as little as four semesters, the PSM course requirements can be met through the added benefit of weekend and independent study courses.
The same course delivery options are available for students in the PSA program with seated, hybrid and fully online courses. These accommodations have been put in place with working public safety administrators in mind.