Main Content
Master of Health Informatics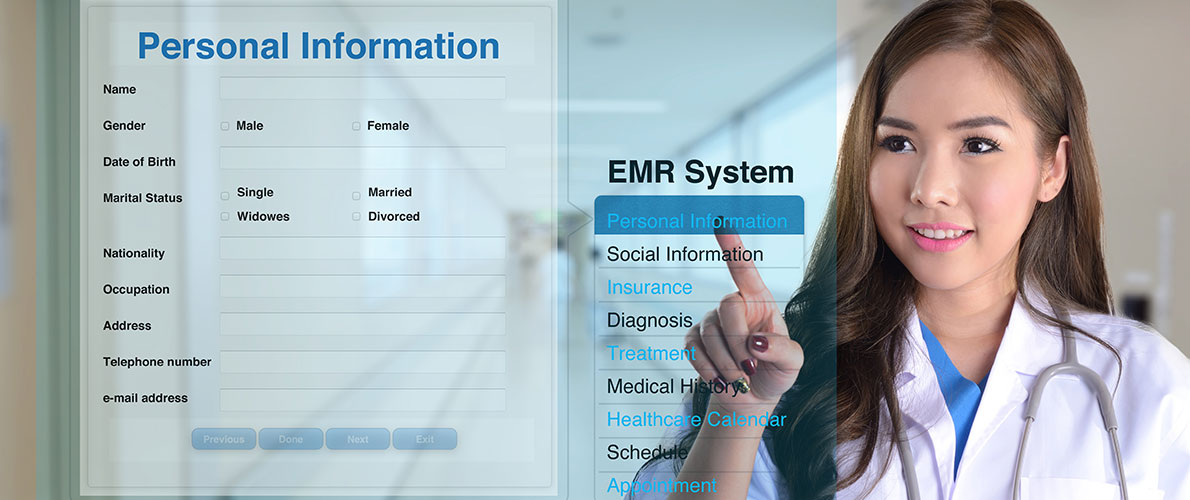 As healthcare fields increasingly adopt digital technologies to deliver better patient outcomes, the U.S. Bureau of Labor predicts a boom in leadership positions involving complex data analysis related to operational issues in healthcare organizations. The Master of Health Informatics (MHI) program focuses on management of patient information and decision making in the healthcare industry.
Coursework includes subjects like: healthcare systems, knowledge management, personnel development and oversight, electronic health records, strategic leadership and marketing, legal and ethical foundations, health promotion and evaluation, systems design, modeling, database management, security, privacy, health information exchange, and health economics.
Program Options
Coursework includes subjects like healthcare operations, systems analysis, database management, managing health information, project management, and quality improvement in patient care environments and other issues encountered by those in healthcare leadership roles.
Online
Busy professional? Join us online. If you successfully completed an undergraduate program of study in allied health, healthcare management, business, or a closely related or equivalent field, you could complete an MHI degree online in a little as 24 months.
In-Person
Prefer in-person learning? We're here for you. You have the option of earning an MHI in a professionally paced, workforce-centered program with the benefit of attending classes in a traditional setting on our award-winning campus.
MHA/MHI Concurrent Track
Our dual track program lets you earn a Master of Health Administration (MHA) and Master of Health Informatics (MHI) concurrently by completing an additional 21 credit hours. This program is designed for anyone seeking a graduate degree in healthcare administration. 
If you are a hospital manager, health information technician, coding specialist, nurse, physician, or other patient provider, or are interested in the management of long-term care facilities, physician's practices, government health agencies, or policy making, we encourage you to enroll. 
Our MHA/MHI program offers continuous enrollment so you can work toward your goals when it works for your schedule.
To earn the M.H.I., students must successfully complete:
39 credit hours of the core MHI courses.
3 credit hours Advanced Research in Healthcare
Special project assignments, case readings, presentations, and journal article reviews are essential components of the curriculum. As part of the 42 credit hours, students will complete a research paper. The course delivery methods include both synchronous and asynchronous approaches.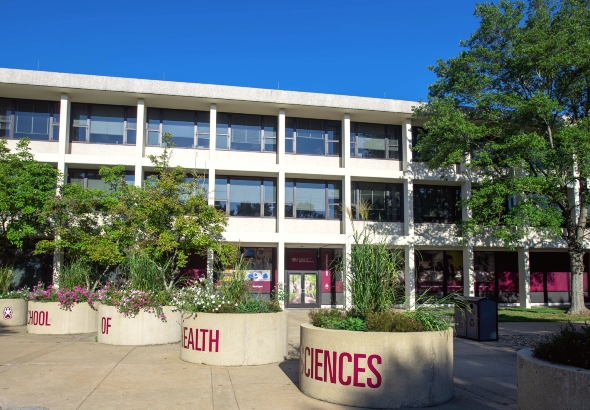 ADMISSION REQUIREMENTS
A 2.7/4.0 GPA (SIU calculation) from the student's undergraduate program is required for admission to the MHA program. Students with a 2.5-2.7/4.0 undergraduate GPA (SIU calculation) may enter as a non-declared student, following Graduate School policies, and will be allowed to take up to 9 credit hours of MHA courses.
At the end of the 9 credit hours, the student must hold a 3.0/4.0 GPA to be then admitted to the MHA program. Students not meeting the 3.0/4.0 GPA at the end of the 9 credit hours will not be allowed to take any other MHA courses.
All international applicants must demonstrate proficiency in the English language by submitting an approved English Language Competency Test score with their application. These applicants must have one of the following minimum scores for consideration:
550 on the paper-based TOEFL
80 on the internet-based TOEFL
6.5 on the IELTS
105 on the Duolingo English Exam
This applies to all international applicants. No waivers or exemptions will be provided. Students must provide a copy of their scorecard, verifying test results, with their application to the MHA. Given the accelerated nature of the MHA, the academic program does not agree to or approve late arrivals.
Career Opportunities
Our graduates hold leadership roles in finance, marketing, human resources, and other management fields in a wide variety of healthcare settings — including hospitals, health systems, long-term care organizations, physician group practices, health insurance, pharmaceutical companies, state health programs, aging and insurance departments, federal agencies such as the Centers for Medicare and Medicaid Services (CMS), and private trade and research organizations.
The Department of Labor's Bureau of Labor Statistics predicts higher than average growth in these fields.

Health Informatics Faculty
Program Costs

The cost for the online Master of Health Administration program is determined by SIU's Off-Campus tuition and fee structure.
Some courses will require the purchase of additional software or other materials. Financial aid and scholarships may be available. Please visit the SIU Financial Aid website for more information.