Main Content
Heather Brown

,

Assistant Lecturer
Nursing
Heather Brown joined the faculty at SIU in 2022. She earned an associate degree in Nursing from John A. Logan College in 2016, a Bachelor of Science in Nursing from Western Governor's University in 2018, a master's degree in Nursing Leadership & Management from Western Governor's University in 2019, and is currently on track to complete a Doctorate in Nursing Practice by the Fall of 2023.
Throughout her career, she has worked in different healthcare settings including assisted living facilities, Progressive Care, and Step Down ICU. The experience gained from working as a CNA/PCT, LPN, RN, and a Charge Nurse gives a strong perspective to help guide and best train aspiring nurses in clinical and academic settings.
Heather believes that providing real life situations, instilling critical thinking skills and building confidence in our students is a key foundation for building a successful career in nursing.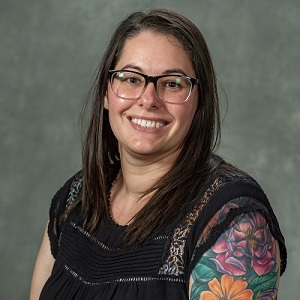 Office: ASA 209B
heather.n.brown@siu.edu