Main Content
Bachelor of Arts in Africana Studies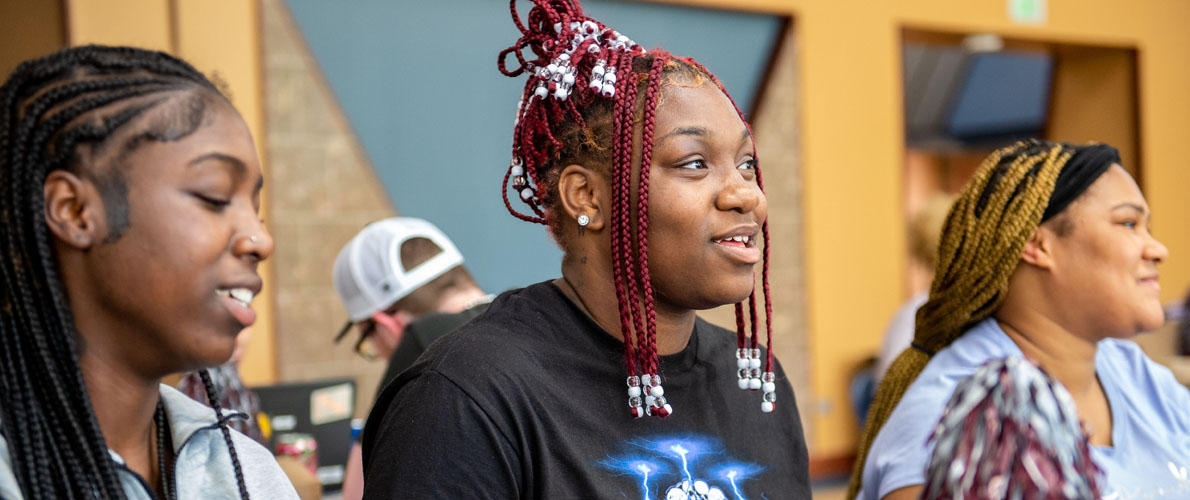 Delve into the vast and rich cultures of the African peoples. Explore the history, complexities, and contributions of people of African descent, including African-American, Caribbean, and African diaspora. The interdisciplinary design of our program combines aspects of social sciences and humanities, which provide a comprehensive education of African cultures.
Examining the struggles and challenges faced by the African people illuminates the valuable skills and ideologies that helped them succeed. It is through this knowledge and understanding that we gain an appreciation for diversity and learn more about ourselves in the process. Graduates of this program learn to convey these lessons and insight to others, making them assets in any field.
Degree Requirements:
This flexible degree program can be customized, and it is often earned as a double major because it complements any field of interest. Classes are small, professors are active scholars, and they offer hands-on support and guidance to students. Najjar Abdul-Musawwir, an internationally acknowledged artist in the US and throughout Africa, Asia, and Europe, teaches several Africana Studies.
The undergraduate major can be accomplished by fulfilling the requirements for the Bachelor of Arts degree.
Total degree requirements:

 

120 credit hours
University core curriculum:

 

39 credit hours
College of Liberal Arts Requirements: 14 credit hours
Major Requirements: 41 credit hours
Electives: 26 credit hours
---

Check out the B.S. Curricular Guide, which helps you outline what courses you would want to take each semester for all four years. View all related undergraduate courses.
---
Minor
A minor in Africana Studies enhances all majors and consists of a minimum of 18 credit hours of Africana coursework. Courses are selected to meet the student's career goals or chosen major. Students learn strong analytical and skills that are a welcome contribution to a wide range of fields.
Graduate Certificate
This impressive graduate certificate provides students with the skills and credentials to be an asset to so many professions. It requires focus and critical thinking with an emphasis on verbal and written communication. Students must complete 18 hours of graduate-level Africana coursework and independent study. Those earning this certificate often go on to careers in law, politics, education, social sciences, and medicine.
Study Abroad
Experience Ghanaian culture first-hand with SIU's Global Seminars study abroad program in Ghana. Taught by Professor Leonard Gadzekpo, a Ghana native, this phenomenal study abroad course immerses students in African life and culture. Topics include the Trans-Atlantic slave trade, Ghanaian politics, healthcare, Kente weaving, and more. Financial aid is available.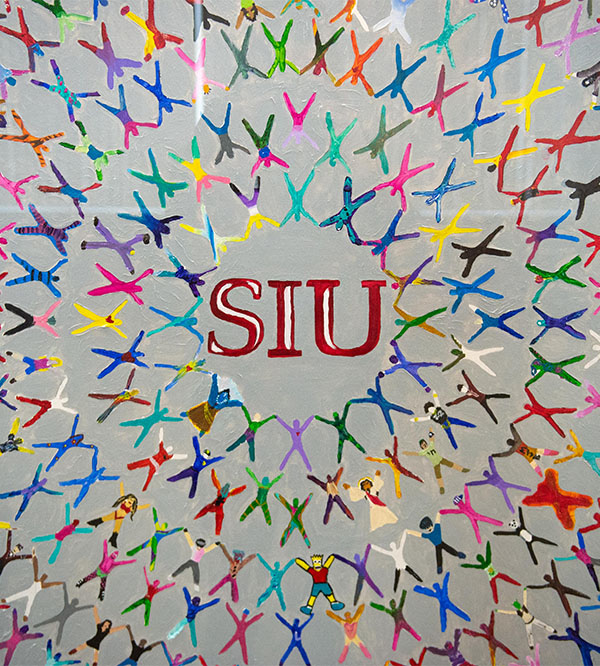 Careers:
Graduates of any of our Africana Studies programs enter the workforce with a unique insight, a richer understanding of the world and themselves, and a wealth of skills and insight to contribute to any career.
Business
Law
Tourism
Politics
Education
Medicine
Government
The Arts
Student Organizations
Exciting opportunities for students to expand their knowledge and experiences at SIU start with the Africana Studies recognized student organizations (RSO). These include the Africana Studies Club, Black Affairs Council, Underground Arts, Africana Theater Lab, the McNair Scholars program, and the Black Legislative Caucus headquartered in Springfield, Illinois.
The Sankofa Symbol
The word Sankofa comes from the Akan people of Ghana and means, "go back to the past and bring forward that which is useful." The Sankofa bird has been adopted as a symbol of the intentions of Africana Studies. SIU hosts the Sankofa Celebration in the spring to honor those who went before us and through their struggles brought lessons for the future.
As part of the Sankofa Celebration, a scholarship has been set up to honor the ministerial and academic career of Rev. Joseph A. Brown SJ, Ph.D., a renowned professor, and director of the Africana Studies program at SIU. This scholarship, named the Floyd and Arralean Brown Transcendence Scholarship, after his parents, is to assist SIU students with tuition and fees at the beginning of the semester.
SIU is proud to host a unique collection of African art and artifacts from the Reginald Petty African Art Collection as well as works of Edna Patterson-Petty, known as Conversation 2.0. Each piece in this vast and varied collection was thoughtfully curated and represents the rich culture and history of Africana and the African diaspora from 3,000-4,000 B.C. to the 1970s.
Contact Information
To request more information, contact: