Main Content
Bachelor of Arts in English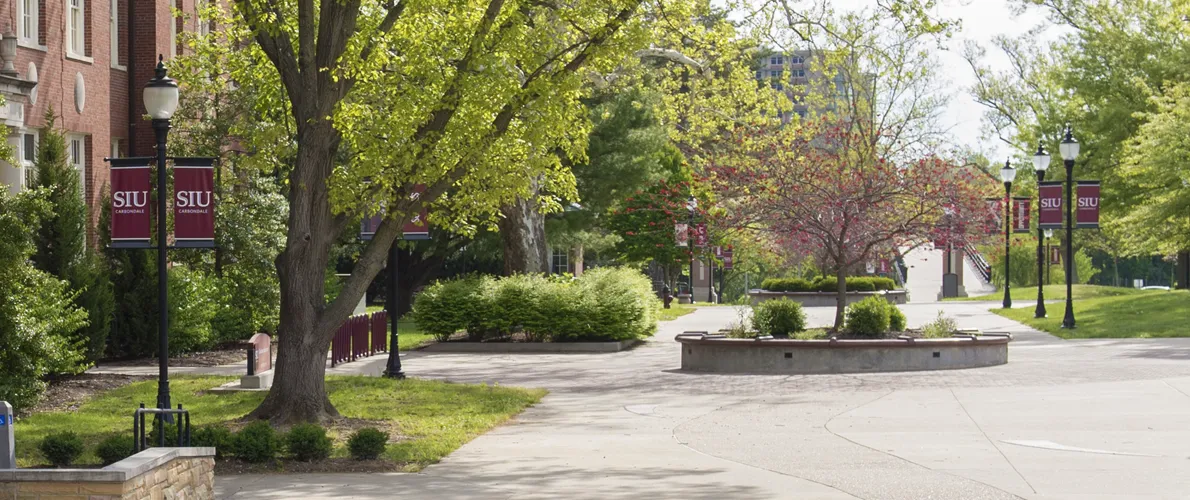 English is the study of literature, but it's also an intellectual discipline that teaches us how to think creatively and critically. Whether analyzing or creating literary texts, we learn valuable lessons about the human experience. We learn to look beneath the surface for hidden, unconscious meaning, we learn that language can be both powerful and playful, and—perhaps most importantly—we learn to understand our differences, and find shared value and meaning in a complex social world.
English majors will be interpreters and creators, teachers and communicators, no matter what career they choose. Certainly this means careers are open to English majors in fields such as education and law. But in fact, English majors are valuable to any employers seeking people who can communicate directly and clearly, and who can take on responsibility, initiate change, and solve problems creatively and independently.
Bachelor of Arts
The Bachelor of Arts degree in English requires 36 credit hours of major courses, at least half of which must be taken here at SIU. No more than 6 hours at the 100- or 200- level count toward the 36-hour requirement.

This gives you the opportunity for credit in at least 10 advanced courses in English, including literature, literary history, genre, cultural studies and writing. The undergraduate major can be accomplished by fulfilling the requirements for the Bachelor of Arts degree.
Total degree requirements:

 

120 credit hours
University core curriculum:

 

39 credit hours
College of Liberal Arts Requirements: 36 credit hours
Foreign Language*: 6 credit hours
Professional Education Requirements**: 24 credit hours
Electives: 15-39 credit hours
*One year college credit in a single foreign language with at least a C (also fulfills College of Liberal Arts foreign language requirement).
**Requirement for Teacher Education only
---

Our Degree Maps can help guide you, B.A English, Creative Writing, Literature, Pre-Professional. View all related undergraduate courses.
Minors
English pairs well with almost any major. If you are on a career path that requires creative thinking, analysis and problem solving, written communication, reading comprehension, or the ability to see the big picture in the details, an English minor is an enhancement for your major.
Provide your minor with extra focus with a minor specialization:
Creative Writing,
Literature 
Pre-Professional
---
Internships
Students may gain valuable experience and receive course credit by working as interns in writing or editing. Opportunities include:
Grassroots Magazine
Internships outside the University are also available.
Specializations for B.A. English
Creative Writing
Take time to improve your fiction, poetry or other creative writing. Challenge yourself with new forms of writing. Gain insight from your peers in workshops. And learn from our faculty and graduate students in this well-known and respected program. 

Our Creative Writing degree map can help guide you. View Creative Writing Specialization Degree Requirements
---
Literature
A traditional major paired with a forward-looking curriculum. You'll learn to read critically and to write analytically. You'll gain perspective as you focus on specific area of literature. And you'll understand how to approach writing of different styles to get at the meaning of text and subtext. A literature specialization is excellent preparation for graduate school or a professional career.

Our Literature degree map can help guide you. View Literature Specialization Degree Requirements
Preprofessional
Technical writing and business prose are an important part of written communication. It takes skill to break down difficult concepts and explain them in coherent and complete written sentences. Choose this specialization to enhance your career options in business, the sciences, communications, journalism, and more.

Our Pre-Professional degree maps can help guide you. View Preprofessional Specialization Degree Requirements
---
If you want to want to teach English in high school, you have a choice of two paths to reach teacher licensure -- a Bachelor of Arts in English from the College of Liberal Arts, or a Bachelor of Science in English from the School of Education.

Our Teacher Education Programs website can help with more questions that you may have. View Preprofessional Specialization Degree Requirements

Student Organizations
The memories you make and the friendships you build during your time as a Saluki are as important as the degree you earn. To make the most out of your college career, it's important to take advantage of career enhancing opportunities and new experiences. Joining an RSO, such as Sigma Tau Delta or the  Grassroots Magazine is an easy way to do all of that and to have fun while you do.
When we say that English is a versatile major, what we mean is that you can fold the skills you learn as an English major into careers in just about any area. Why? Because you can't progress far in the professional world without solid reading comprehension and written communication skills. The proliferation of the Internet has made these skills even more critical. Choose a traditional path for an English major — teach, or continue into academia, or become a writer for a business or on your own. Or apply your skills to any other career path that you become interested in pursuing.
Scholarships
After you are admitted to SIU, complete the SIU General Scholarship Application in order to apply for all scholarships for which you are eligible – including scholarships just for English majors. Use the general scholarship application every year – some of our scholarships are just for juniors and seniors.
Contact Information
Joe Shapiro,
Program Director
Faner Hall 2240
1000 Faner Dr
Carbondale, IL 62901
Phone: 618-453-6845
jpshapiro@siu.edu
Thomas Price,
Academic Advisor
Faner Hall 3341
1000 Faner Dr
Carbondale, IL 62901
618-453-3388
tprice@siu.edu