Main Content
CAREER OPTIONS FOR ENGLISH MAJORS
---
JOBS FOR ENGLISH MAJORS
Develop career, community, and life skills!
Regardless of your specialization within the major, our English degree program will equip you with a plethora of marketable skills highly prized by employers. Reasoning and rhetoric, media literacy, critical analytical thinking and creative problem solving, ethical intercultural communication are essential to career effectiveness and to life outside work, including relationship building, community leadership, and democratic participation. Founders and CEO's of several Fortune 500 companies hold degrees in the humanities, and tech experts project that 97% of the tech boom will benefit students of English and other humanities programs. According to a 2012 IBM poll of 1,500 CEO's, the most important leadership skills in the always-changing world of business are creativity, adaptability, and a sense of social responsibility - in short, the stuff of an English degree. Some of the major marketable skills you'll develop through our program include the following:
Writing 
Research
Creativity
Communication
Critical Thinking
Language and Literacy
Empathy and Cultural Competency
Organization and Time Management
Proofreading and Editing
Problem Solving
Independence
Persuasion
Teamwork
---
THERE'S NO LIMIT TO WHAT YOU CAN DO WITH AN ENGLISH DEGREE!
English majors are the chameleons of the career landscape, fitting easily and effectively into countless roles over the course of a career and shifting careers as they outgrow one sector and become competitive in another. The skills and experiences offered by our English degree program will prepare you for all of the following careers (though some might surprise you) and more: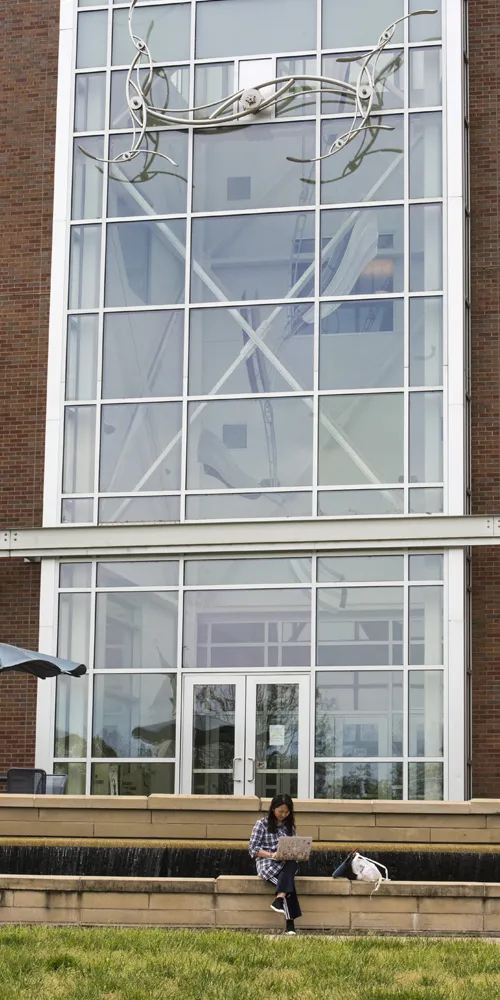 THE USUAL SUSPECTS
Creative Writing
Information Technology
Editing/Copywriting/Proofreading
Editorial Management/Publishing
Education/Higher Education
Journalism
Law/Paralegal
Library Operations
Public Relations/Marketing
Technical Writing
SURPRISINGLY GOOD FITS
Business/Industry
Finance
Graduate School
Grant Writing
Government/Public Sector
Human Resources
Nonprofit
Real Estate
Sales Management
Science Writing