Main Content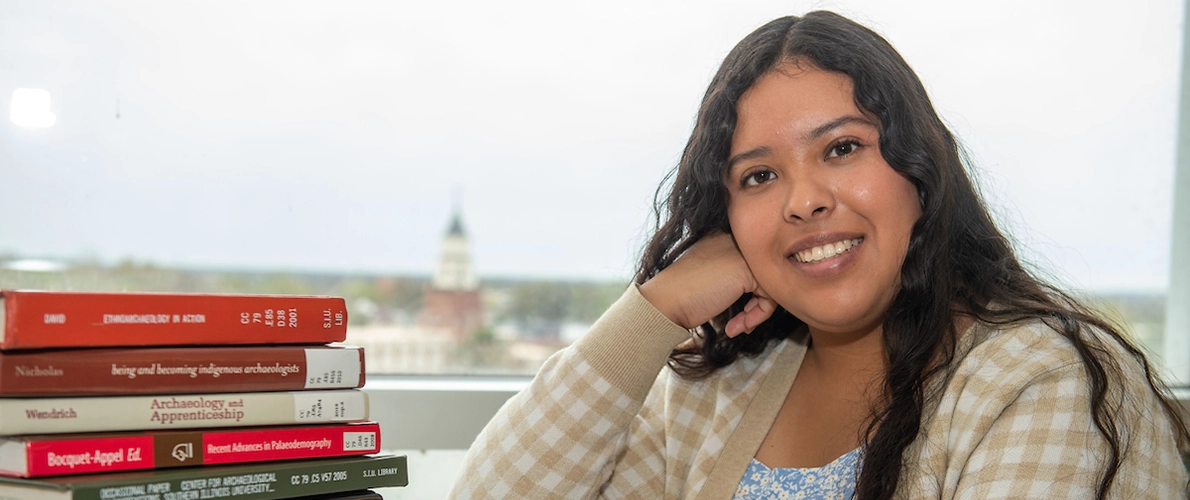 We are deeply rooted in tradition, and passionately committed to innovation. It's not about following trends — it's about leading the way as approaches to the written word change, and as imaginative thought finds new modes of expression.
Our English program offers M.A., M.F.A., and Ph.D. degrees in literature, rhetoric and composition, and creative writing. Our diverse faculty specialize in a comprehensive range of literature and philosophies, including medieval and Renaissance literature, British literature (18th, 19th and 20th centuries), American literature (19th century and modern), literary theory, cultural studies, gender studies, writing studies, popular culture, and creative writing in fiction and poetry.
At SIU, you'll deepen career-ready skills and add an advanced degree to your résumé or c.v. You'll pursue your passion in a supportive and challenging academic environment. And you'll find your path to career and life success.
As a graduate student in English, you'll engage simultaneously in analysis of literature and writing to better understand your subject area — a kind of knowledge that is the product of passion and study. And you'll gain practical skills applicable to a variety of career paths. We offer concentrations in Literature, Rhetoric and Composition, and English Studies, and English classes necessary for a Master of Science in Education.
Craft. That's why you pursue a Master of Fine Arts degree in Creative Writing — you want time to devote to writing, and you want to become a master at it. SIU is a well-known and well-respected program. Our faculty are award-winning authors, our workshops are intensive, and our writing community is supportive and multi-faceted. This is where you can become the writer you want to be.
Digital Humanities Lab 
Our goal is to bridge the gap between traditional storytelling in books and periodicals, and storytelling in the 21st century. That means embracing technology. In this laboratory space, we challenge you to experiment, to stretch your understanding of the artistic uses of such technology as virtual reality and artificial intelligence, and to incorporate other humanities disciplines into your understanding of writing and literature.