Main Content
Dan Jones

,

Rend Lake College Marketplace Site Coordinator, Professor Emeritus
Dan R. Jones, Ed.D. (Indiana Universtiy) has been a faculty member at SIUC since 1978 in the Department of Curriculum and Instruction. For 30 years he served as the off-campus Belleville Center Coordinator and for the past three years as the Site Coordinator of the SIUC off-campus programs at Rend Lake College Marketplace in Mt. Vernon.
Dr. Jones has supervised student teachers and worked closely with public school districts for 36 years. He currently teaches off-campus undergraduate courses to elementary education majors in reflective teaching, discipline, test and measurement, ISAT/NCLB interpretation, and school organization. His graduate teaching experience has included the areas of induction and mentoring, multiple intelligences, student teaching supervision, program evaluation, teacher leadership, and PLS courses.
Dr. Jones has organized and facilitated two CI teacher leadership Master's cohorts in Belleville (2005-2008) with 57 graduates completing the program in two years. He has supervised an estimated 1,000 student teachers and taught graduate courses off-campus to hundreds of teacher in the Belleville area. He has served as a consultant in new teacher induction and mentoring to the Illinois State Board of Education, the Illinois New Teacher Collaborative, and as program coordinator for a state-funded mentoring program of the Champaign/Ford ROE 9. He served as an assessment consultant for curriculum alignment, local testing and Quality Reviews for over 25 districts. His research interests have included pupil control ideology, district induction and mentoring, and state approved induction programs. He wrote and implemented nine Goals 2000 grants for student teachers and new teachers (1997-2001). Dr. Jones continues to work off-campus with local schools districts through field experiences and student teaching placements and supervision in the Mt. Vernon area.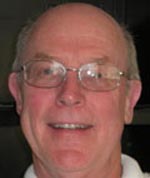 Office: Wham 323D
Phone: 618-453-4233
drdan@charter.net