Main Content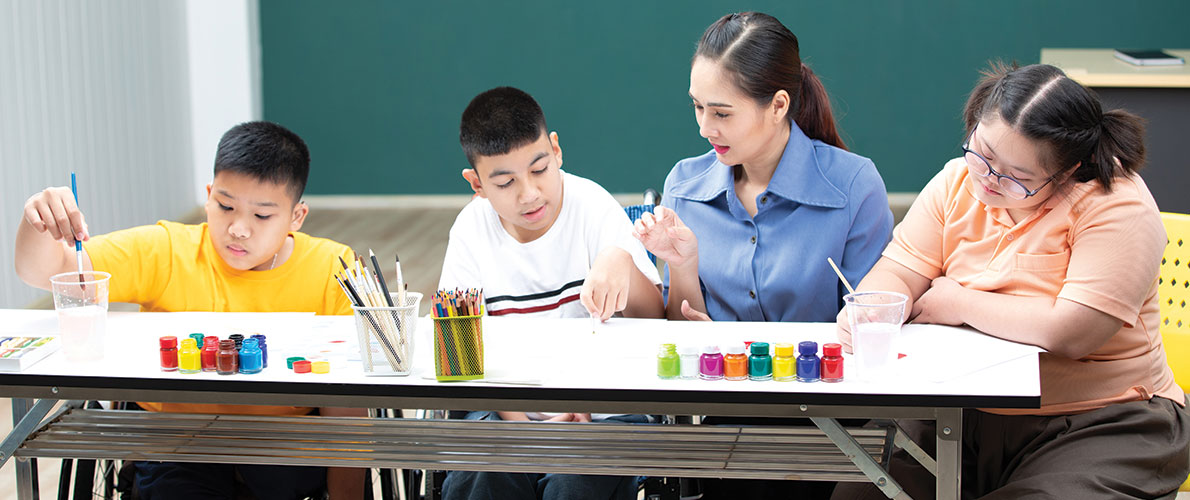 The education and advancement of school-age children who require interventions and specialized instruction is the focus of special education teachers. This dynamic field offers rewarding career opportunities helping children find their full potential in a positive learning environment. Our program prepares you to work with students from kindergarten up to age 21 who receive special services in public schools.
Our dedicated and experienced faculty members are passionate about helping each student realize their individual dreams of becoming special educators. With small class sizes in our program and a wide array of research and professional development opportunities in the curriculum, you will form a close relationship with both students and faculty members and receive personal attention throughout your time as an undergraduate.
With a BS in special education, you will be uniquely qualified to teach and assist children with disabilities, from kindergarten through grade 12. Graduates complete both the special education and teacher education program requirements to gain differentiated instruction through evidence based practices. Each semester, students are placed in the field for applied projects that take place in a variety of classroom settings. This approach provides a logical bridge between classroom instruction and clinical experience for a well-rounded education.
The Teacher Education Program (TEP) is a set of courses, clinical experience and testing that will ensure your successful path to becoming a teacher upon graduation. Offering valuable learning opportunities from a diverse group of children under the leadership of mentor classroom teachers, the TEP provides guidance throughout the entire process of gaining licensure as a special educator.