Main Content
Bachelor of Science in Special Education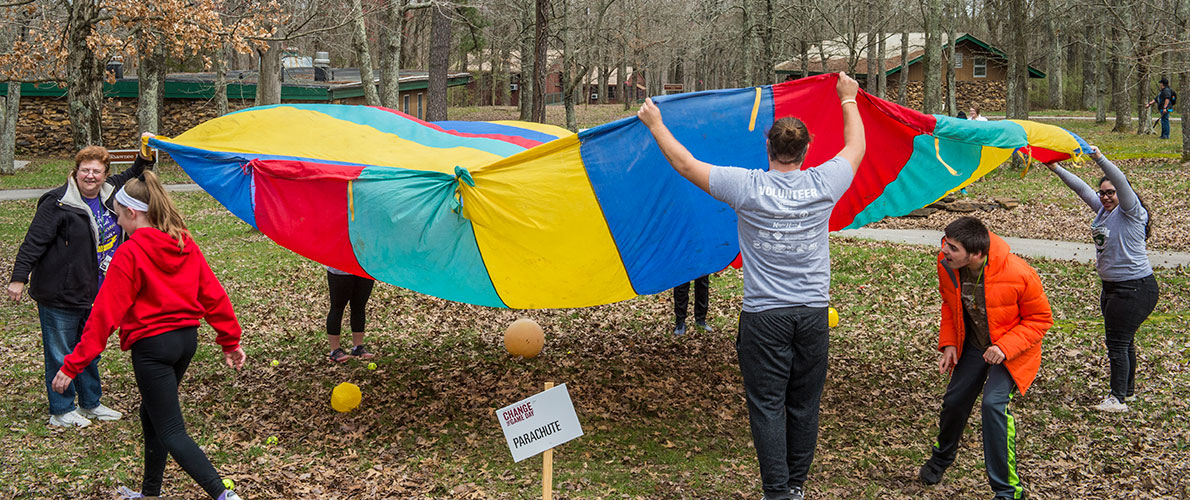 Special education is a dynamic field of study with an emphasis on specialized academic and behavioral interventions, collaboration with teachers, social workers, and community agencies to provide children with the services they need to succeed. Whether you hope to work as a teacher in grade schools and high schools or with younger children in pre-kindergarten classrooms, at SIU you will gain the knowledge necessary to find a successful career as a special educator in general education classrooms, community-based instructional settings or alternative education classrooms.
Our program offers a number of field experiences and research opportunities to help you apply classroom knowledge to real-world scenarios during observation and student teaching. With an ongoing teacher shortage in the United States, your degree in special education will open the door to opportunities in our region and across the country.
After graduation, you will be qualified to apply for the State of Illinois Professional Educator License (PEL) with a Learning Behavior Specialist I endorsement. The innovative and challenging curriculum we offer, along with hands-on training in the field, will provide you with the specialized learning experience necessary to enter the field of special education.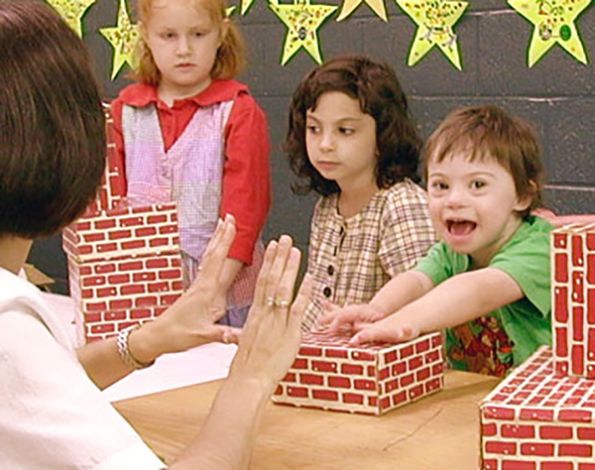 Degree Requirements
The Special Education degree program is accomplished by fulfilling the requirements for the Bachelor of Science degree.
Total Degree Requirements:

 

120 credit hours
University Core Curriculum:

 

39 credit hours
Requirements for Major: 42 credit hours
Professional Education Sequence:

 26

 credit hours
Electives:

 

13 credit hours

Check out the undergraduate Curricular Guide, which helps you outline what courses you would want to take each semester for all four years. View all related undergraduate courses.
On-Campus Pathway
Our on-campus pathway provides hands-on experience and in-person guidance and support. Work alongside our exceptional faculty to gain knowledge and experience teaching children. Our comprehensive program will prepare you for a rewarding career in a private and state-approved setting.
Off-Campus Pathway
Our off-campus pathway is ideal for those who prefer an in-person learning experience and are far from our main campus.
Our undergraduate completion program is offered at the following locations:
Illinois


University Center of Lake County

As a student in the special education program at SIU, acceptance into the Teacher Education Program (TEP) is required to complete your degree. The TEP oversees the sequence of courses, field experiences and testing over four semesters that will qualify you to apply for your teaching license. Professional conduct courses along with guidance during your coursework and clinical experience provides the theoretical knowledge and teaching techniques necessary for a successful career in special education.
Licensure
Upon completion of the degree requirements of the special education program and the Teacher Education Program (TEP), you may apply for your Professional Education License (PEL) with the State of Illinois. The coursework, clinical experience and professional guidance you receive in our program paves the way to becoming a licensed special education teacher. From your first semester to your graduation date, you will be working towards gaining your PEL.
Student Council for Exceptional Children
The special education program at SIU is home to Student Chapter #321 of the international Council for Exceptional Children (CEC). The CEC is the largest professional organization for special educators. Our local chapter offers a variety of community activities for children with disabilities, such as the Special Olympics Spring Games. We also schedule professional development opportunities throughout the year, with guest speakers and panel discussions covering a number of important special education topics.
Special Olympics
As a student of the special education program at SIU you will be part of the university that helped launched The Special Olympics. For over 50 years, The Special Olympics has been the world's largest sports organization for disabled persons. SIU's Recreation Department chair, William Freeberg, helped establish the Special Olympics through his creation of Camp Little Giant at Touch of Nature on Little Grassy Lake in southern Illinois.
Freeberg recognized the need for a sports organization for persons with physical and intellectual disabilities, to improve confidence and provide a higher quality of life. Camp Little Giant became a popular summer camp and after gaining national recognition, Freeberg was asked by Sargent Shriver to assist the Kennedy Foundation in establishing what later became The Special Olympics.
In 1968, the first Special Olympics Games took place in Chicago and has grown exponentially since. Freeberg's vision to create a sports organization for the health and happiness of people with disabilities is a proud cornerstone of SIU and therapeutic recreation. SIU's Special Olympics Spring Games take place each year on campus and continues to provide special education students with volunteer opportunities assisting participants and supporters.
Scholarships and Aid
Both university-wide scholarships and scholarships for special education students are available for qualified candidates and offer financial assistance during your time at SIU. Along with financial aid, these funding opportunities provide help with tuition, fees and expenses.
Qualified students in the special education program may apply for these scholarships and more at SIU Academic Works:
The Roscoe Pulliam Scholarship: Applicants must be children, grandchildren or siblings of a SIU Carbondale alumni.
The Clyde and Bessie Brewster Endowed Scholarship:
The Lita Hindman Luebbers Scholarship: Awarded to an undergraduate student majoring in Education.
SIUC Annuitants Association Scholarship: Four $1000 scholarships are available per academic year and are awarded based on academic achievement.
Marion and Madelyn Scott Treece Elementary Education Scholarship: Applicants must have completed at least 60 hours of undergraduate work and be admitted to the TEP with the hopes of becoming an elementary teacher.
Special Education Leadership and Excellence Award:
The E. Lyle Sparks Special Education Scholarship: Awarded to an outstanding student majoring in special education at SIU with a GPA of 3.5 or better.
Contact Information
To request more information, contact:
Shannon Schroeder,
Recruitment & Retention Coordinator
Wham 112 A
625 Wham Dr.
Carbondale, IL 62901
618-453-6350
shannon.schroeder@siu.edu
Emily Cook
Academic Advisor
Wham Hall 122
625 Wham Dr.
Carbondale, IL 62901
618-453-6340
emily.haymans@siu.edu 
The field of special education focus on evidence-based practices, differentiated instruction and preparing students for adulthood. There are also opportunities for collaboration with teachers, therapists, social workers and community agency personnel. Those with a professional educator license (PEL) in an area of education can complete coursework for the Learning Behavior Specialist I (LBSI) endorsement to work with students from kindergarten to age 21 in a range of educational settings. Courses focus on learning characteristics, assessment approaches, preventative interventions and specialized instruction.