Main Content
Cardiac-Interventional Radiography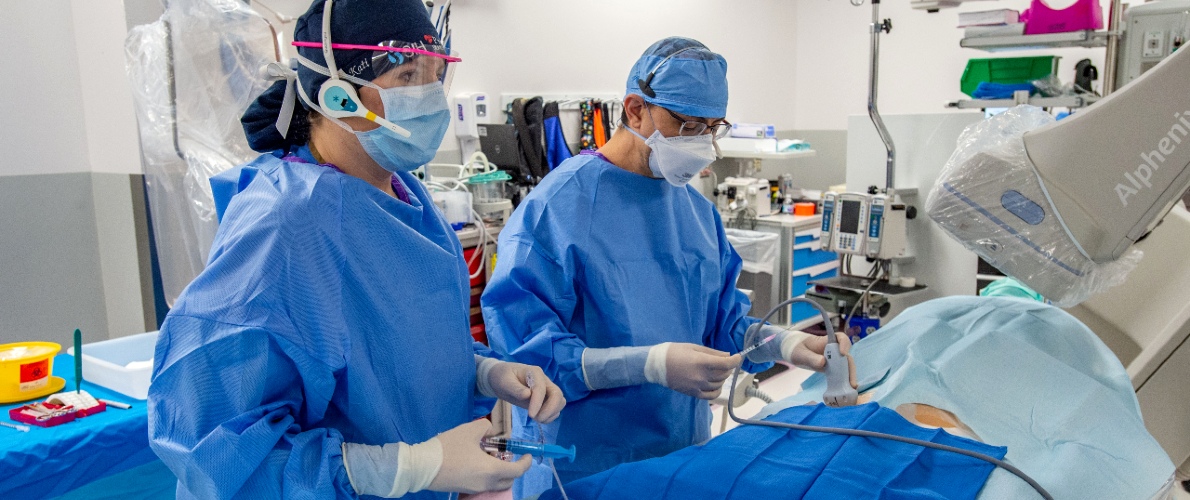 The cardiac-interventional specialization prepares students for a career in the cardiac catheterization lab. Students gain knowledge of cardiac-related patient care, cardiovascular anatomy, pathology, how to perform complex cardiac procedures, and the operation of cardiac imaging-specific equipment. During the program, clinical rotations provide students with the opportunity to work within a catheterization lab assisting healthcare providers with cardiovascular procedures from heart catheterizations to aortic aneurysm repairs.
Upon completion of the program, students earn a bachelor's degree, and upon graduation from the program, students are eligible to sit for their Cardiac Interventional (CI) credentials through the American Registry of Radiologic Technologists (ARRT).
Our CI specialization is the only one in the state of Illinois that offers 2 tracks for radiography students and for technologists currently working in the cardiovascular field. Perspective students with an associate degree and ARRT credential but no experience in the cardiovascular field are eligible for the track 1 program and technologists with an associates degree, ARRT credentials, and a minimum of 1-year experience in the cardiac catheterization lab are eligible for the track 2 program.
Degree Requirements
The Cardiac-Interventional Radiography degree specialization can be earned by fulfilling the requirements for the Bachelor of Science degree.
Total Degree Requirements:

 

120 credit hours
University Core Curriculum: 39 credit hours
Other Core Requirements: 2 credit hours
Cardiac-Interventional Core Requirements: 48 credit hours
Cardiac-Interventional Radiography: 31 credit hours
---

Check out the undergraduate Curricular Guide (PDF), which helps outline what courses you would want to take each semester for all four years. View all related undergraduate courses or the master syllabi.
100% Online completion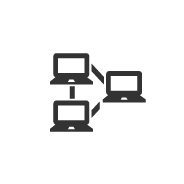 Students of the CI Radiography program can learn from anywhere, as classes are taught synchronously online. This is a wonderful benefit, as it allows students to engage in their coursework without having to travel to campus.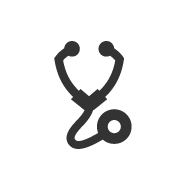 In the fall semester students complete didactic cardiovascular coursework. In the spring and summer semesters, students spend time applying and advancing their knowledge in a cardiac catheterization lab where they complete exam competencies based on the ARRT CI clinical education requirements.
Admissions & Deadlines
The RADS program is a fall-only competitive admissions program.

Applications are accepted from July 15th to February 1st.
To be considered for full admission, students should apply for general admission to SIU Carbondale.
PROGRAM MISSION

The mission of the Cardiac-Interventional Radiography specialization at Southern Illinois University Carbondale is to provide a quality program integrating education, research and service in order to meet the needs of the profession and improve health care of the people and communities we serve.
Program Starting Points
After you apply, your educational background will be reviewed, which determines the program's entry point. Below is a summary of the starting points and the qualifications considered for each.
Note: You may have a University standing of a freshman, sophomore, etc. classification, but your entry point is what the Radiography program classifies you as in this program.
Freshman (Year 1): The freshman spots are for those applicants that have no or very few college credits. Those applicants are ranked according to their high school GPAs. (Up to 15 slots available.)
Sophomore (Year 2): To be considered for a Year 2 slot, applicants must have completed or be currently in progress of the following courses:
Anatomy
Physics or Chemistry
Math
During selection, points are given for the grades in the required courses. Points are given as follows: A=2; B=1; C=0; enrolled in course during spring term=0.5. The point total is added to the overall GPA. Total points are calculated and then ranked.
(The total amount of slots available are dependent on how many of the previous year's freshmen continue in the program; 20 max.)
Transfer Spot (Year 4): To be considered for a Year 4 spot, a student must have completed a Radiography program at another institution and be credentialed with the *ARRT. Courses that will be reviewed for admission to the Cardiac Interventional modality are:
Radiography Physics
Anatomy (If your Radiography program did not require anatomy and physiology, we will utilize your Radiography anatomy)
Math
(The total amount of slots available is dependent on how many of the previous year's radiography students are on the Cardiac Interventional track and pass their ARRT examination; 20 max.)
 Contact Information
To request more information about this program, please contact:
Kati Sullivan,
Program Director
ASA Romm 120
1365 Douglas Dr.
Carbondale, IL 62901 
Phone: 618-453-8214
katilyn.sullivan@siu.edu
Naishon Patterson,
Academic Advisor
ASA Room C15D
1365 Douglas Dr.
Carbondale, IL 62901
Phone: 618-453-1346
naipatt001@siu.edu