Main Content
Gray Whaley

,

Associate Professor
Dr. Gray H. Whaley earned his PhD in History from the University of Oregon in 2002 and has been History faculty at SIU Carbondale since 2006 where he is a tenured associate professor. His major research fields are American Indians and the American West. His teaching fields include these subjects as well as Environmental history and various topics of the early and modern United States.
Major Publications
Monograph: Whaley, Gray H. (2010) Oregon and the Collapse of Illahee: U.S. Empire and the
Transformation of an Indigenous World, 1792-1859. University of North Carolina Press.
Recent Peer-Reviewed Publications:
Whaley, Gray H. (2022). "Coos Bay Indians in the 'Courts of the Conqueror': the Genesis of Coos and Coquille Tribal Identities and the Development of Judicial Indian Law in the mid-Twentieth Century," Pacific Historical Review, 91, 4, 463-491.
Whaley, Gray H. (2022). "Understanding and Teaching Genocide in Native America." Understanding and Teaching Native American History. Edited by Kristopher Ray and Brady DeSanti, 160-168. Madison, WI: University of Wisconsin Press.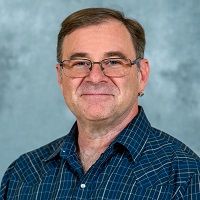 Office
: 3263
Phone
: 618-453-7867
gwhaley@siu.edu
Curriculum Vitae